Vision Indoor/Outdoor Single Dog Diner
Get yours today!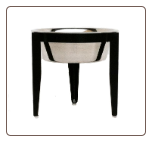 Click to enlarge image(s)
Vision Indoor Outdoor Single Dog Diner

If you prefer to keep one diner for your dog food and another for water, this single elevated dog bowl is the dog diner of choice. Your Vision Single Dog Diner is ideal for large dogs and can be used both indoors as well as outdoors.
At a height of 10 inches, there is easy access by large dogs, and your large dog will have no difficulty feeding from its elevated dog bowl. Elevated diners help to reduce the intake of excess air - a situation that may cause gas in your pet. So dog owners will be confident of the health benefits as well as the functionality of this elevated dog feeder.
Your raised dog feeder bowl holds 3 quarts which eliminates the need for dog owners to refill the dog bowl too frequently. The stainless steel dog bowl is also securely seated in a wrought iron base and your raised dog diner weighs only 4 lbs.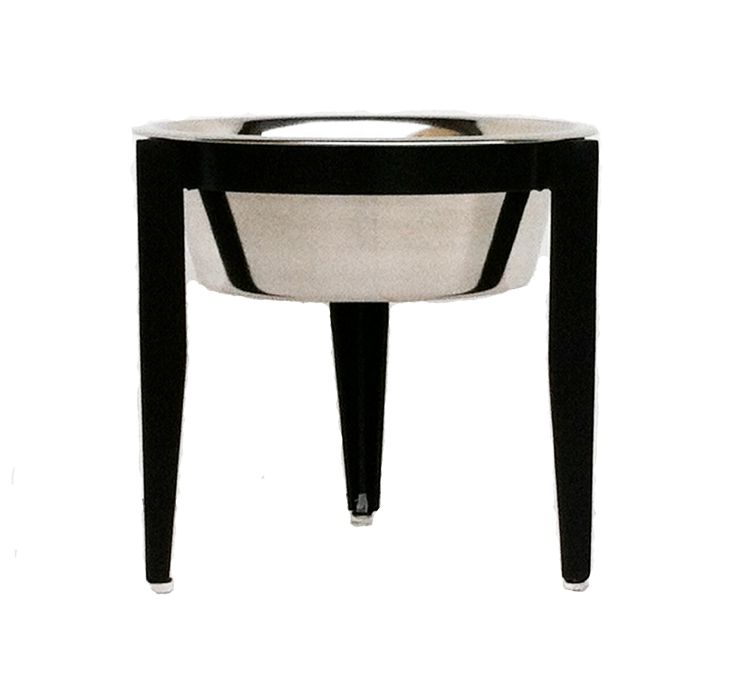 Fitted with clear, non-skid plastic tips on the legs, your wrought iron dog feeder is painted with a black UV resistant powder coat finish for elegance and durability. Your Vision Single Dog Diner is easily moved around indoors or outdoors.
So why not use one diner as a raised dog feeder bowl and the other as an elevated dog water bowl? Your large dog will be pleased.
Dimensions of the elevated Vision Single Dog Diner: 10" x 10" x 10"
Customers who bought this single dog diner also bought this dog diner placemat.
| | |
| --- | --- |
| Measurements of indoor outdoor dog diner: | 10" x 10" x 10" |
| Weight of single dog indoor outdoor dog diner: | 4 lbs. |
| | |
| --- | --- |
| Elevated dog diner with stainless steel dog bowl | Reduced intake of air, easy to clean |
| Wrought iron base for this raised dog feeder bowl | Strong, durable construction |
| Dog diner can be used indoor or outdoor | Very convenient, easy to move around |
| Elevated single dog bowl holds 3 quarts | Owners can refill the dog bowls less frequently |