Emperor Rings Freestanding Dog Gate
Get your dog gate now!!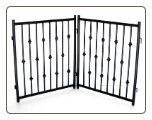 Click to enlarge image(s)

EMPEROR RINGS FREESTANDING DOG GATE
$205.97

If you need an extra large dog gate for large dogs, your emperor rings freestanding dog gate covers a wide area. It is a portable indoor gate that allows you flexibility to install anywhere in your home.
This black emperor rings freestanding dog gate is an extra large gate. It is our best selling emperor rings dog gate boasting a very versatile two-piece design set.
This freestanding black metal dog gate weighs 28 lbs. so it is difficult for your dog to push away the gate. Each panel measures 33" tall and 28" wide so it is equally difficult to bypass these restrictions.
Your 2-piece dog gate easily creates a wide cordon of 52" and if necessary, you may add extra panels to increase the width of the barrier.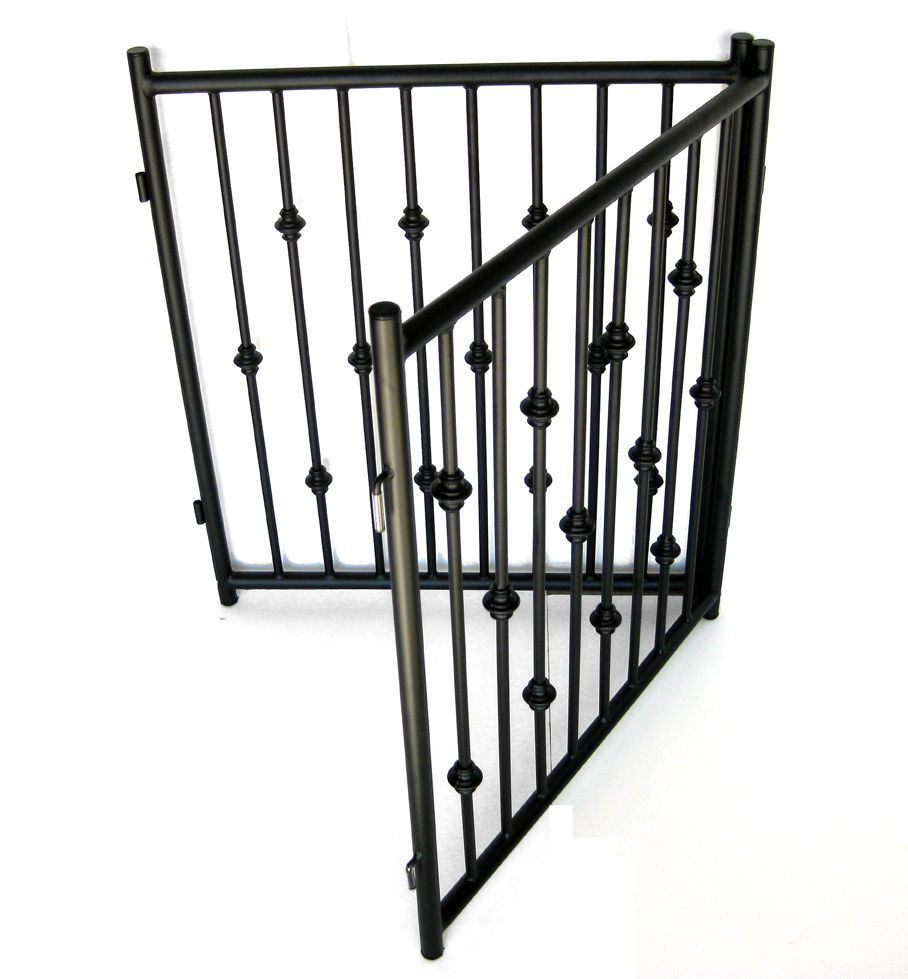 Side view extra large freestanding dog gate
The ornamental emperor rings on the bars of your dog gate also add a touch of class.
| | |
| --- | --- |
| Each panel of freestanding dog gate is: | 33" tall |
| Each panel of 2 pc dog gate is: | 28" wide |
| 2 piece dog gate set covers: | up to 52 inches |
| Weight of emperor rings dog gate: | 28 lbs. |
| Shipping weight of dog gate: | 30 lbs |
| | |
| --- | --- |
| Freestanding and sturdy dog gate | No need to add reinforcement |
| Versatile 2-piece design | Portable gate can be placed wherever you decide |
| Extra panels can be added | So easy to increase the coverage area |