Austin Indoor Dog Gate
Get yours now!!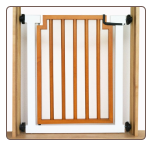 Click to enlarge image(s)
$238.95
Austin Indoor Dog Gate

So you are searching for a dog gate with a modern design? This indoor dog gate is a superb dog gate with a modern design that features beautiful hexagonal wood spindles.
Your Austin Indoor Dog Gate is available in two sizes. The smaller size is suitable as a doorway dog gate while the larger dog gate is ideal for your hallway.
It is a 32" tall pet gate for dogs. Your dog barrier gate is expandable up to 34 inches wide for the doorway and 40 inches for the hallway. The door panel on this wide dog gate is made from real hardwood.
This is also a heavy duty pressure mounted dog gate that is easy to install. It requires no drilling and is a very sturdy dog barrier gate once installed.
The Austin Indoor dog barrier gate is presented with a white frame and Pecan Hardwood door. You will love the modern feel that your classic Austin Indoor expandable dog gate brings to the ambience in your home. Don't be left out. It is the choice dog gate for your house.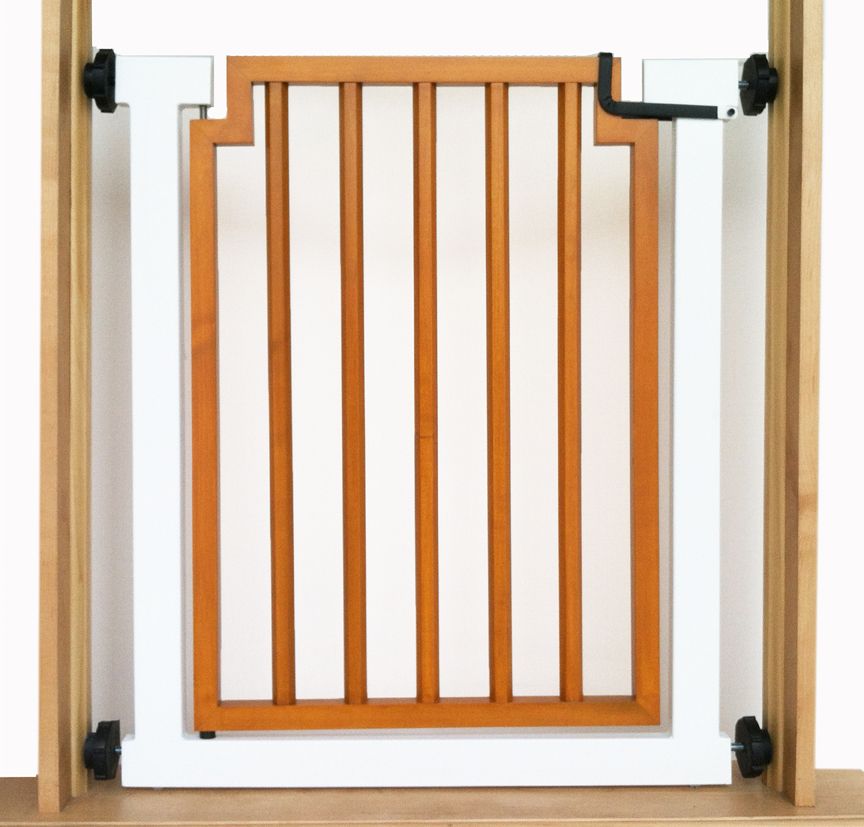 Large expandable dog gate showing white frame and pecan hardwood door panel with spindles
Doorway expandable dog gate: 32" tall x 28"-34" wide - 22lbs
Hallway expandable dog gate: 32" tall x 34"-40" wide - 26lbs
| | |
| --- | --- |
| Doorway expandable dog barrier gate: | 32" tall x28"-34" wide - 22lbs |
| Large Hallway expandable indoor dog gate: | 32" tall x 34"-40" wide - 26lbs |
| | |
| --- | --- |
| Modern design dog gate featuring hardwood door panel | Nice modern feel with the white frame |
| Indoor dog gate expandable to 40" | Adjustable to your own specific requirement |
| 32" tall dog gates for the house | Secure barrier gate not easily hurdled |
| Pressure mounted dog gate requires no drilling | Easy to install |
| Very sturdy dog barrier gate | Your dog will not push over 26 lbs |
| Hexagonal wood spindles on the door panel of your dog gate | Modern design gives beautiful appearance |